Traditional Max Wedge Acoustical Foam
Ideal for controlling low frequency sound.
Prevent destructive specular reflections.

Eliminate room modes, comb filtering, standing waves and undesirable specular artifacts.

Attenuate sound pressure build-up in rooms.
Material Components:
Open Cell Polyurethane Foam

Density: 2 pound cubic foot

Flammability: Meets UL94HF-1

Flame Spread = 95

Smoke Density = 340

Tensile Strength = 20 PSI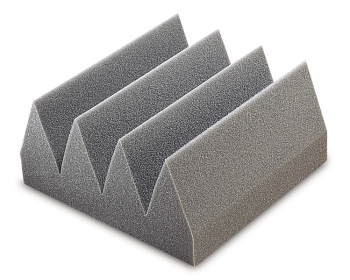 Available Sizes:
1' x 1' Squares in Thickness of 6" or 8"